The Game · Development · Credits · Screenshots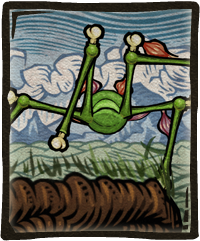 Check out our
Development Blog
!
Developing Incredipede
I (Colin Northway, that is) spent two years designing and writing Incredipede. I began in Honduras in mid-2011, shortly after scrapping another prototype (see below), and the game went through a lot of iterations before I settled on the design as you see it now.
Incredipede is written in Flash/AS3/AIR using FlashDevelop and Adobe Flash Pro. The physics engine uses Box2D, and is rendered with Starling and Stage3D.
You might say "golly, Incredipede looks too fancy to be a Flash game!" but things like gpu shaders and wireframe terrain are indeed possible with Flash these days.